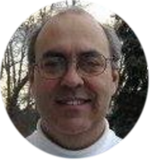 If you would like me to review for you, please feel free to send a request to: rmattos@bookscrier.com or leave a message below:
If you have any doubts, suggestions, or questions about any of our books reviews (or other matters), please feel free to call us using the form below.
We will be more than happy to help and return to you as soon as possible.
---
Amazon Associates Disclosure
BrazilCoffeeFacts.com is a participant in the Amazon Services LLC Associates Program, an affiliate advertising program designed to provide a means for sites to earn advertising fees by advertising and linking to Amazon.com.
Titles and Book Cover links lead to Amazon under the following formats:
http://bookscrier.com/pl/amazon-book-identification
http://bookscrier.com/pl/amz-book-identification
Most banners also lead to Amazon.