Treachery, power, vengeance and passion in Victorian England run loose in "A Dangerous Fortune
" by British Author, Ken Follet. Check it out!
Book Review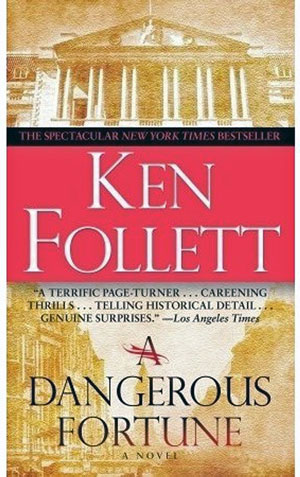 Ken Follet did a magnificent job in this 279-page novel with characters exposing many distinct features of human life.
Manipulation, greed, misery, deceiving, murder, political and amorous intrigues, are among the many compelling issues that make this story such an entertaining reading.
The plot is arranged in the late 1800's and begins with a terrible drowning of a student, a mysterious accident in the exclusive school named Windfield.
A small circle of boys is directly or indirectly involved in the incident, and its aftermath initiates a history that will span three decades.
The flows of individual personal fortunes and complex personalities are very well described and explored by the author.
Our Review
cultural relevance

entertainment

readability

our rating
Author and Average Rating
The author is a famous and awarded writer with many renowned titles published and translated into several languages. Some of his works are The Eye of the Needle, Pillars of The Earth, World Without End, and Whiteout.
A Dangerous Fortune
Historic Fiction - Intrigue
Dell; Reprint edition
November 1, 1994
kindle, hardcover, paperback
576

---
Readers will greatly enjoy this book and won't be able to put it down before a thorough reading is concluded.
Main characters are Hugh Pilaster and Maisie Robinson, Joseph, Edward and Augusta Pilaster, Micky Miranda, Ben and Solly Greenbourne, Tonio Silva and Peter Middleton.
Ken Follet was inspired by the collapse and bankruptcy of Barings Bank in 1992 and used it as a backdrop story in this story.
Please leave a comment with your opinion.
[cta id='1972']