Permanence by Vincent Zandri
Permanence by Vincent Zandri is a Hitchcock-style plot in a noir book. Read this mysterious tour-de-force novel about Mary's dark story.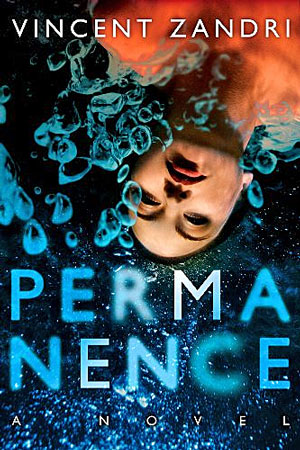 The Book
Permanence is based on Vincent Zandri's most famous, Pushcart Prize-nominated short story that carries the same title.
The novel is the "Hitchcockian" tale about Mary Kismet, a grieving mother that lost her toddler in an apparent drowning accident. All alone in the world now, she strives to ease her pain of that suffering by engaging herself, physically and psychologically, into a love relationship with her shrink. On top of that, the man is also haunted by his personal demons.
This book has a tragic plot of obsession, dark addictions, and destroying madness while transporting the ill-fated lovers from New York to Venice, to Italy, and back again.
Permanence is a different noir story; obsessive, melancholic, and deeply empathetic, without falling into cheap sentimentality.
cultural relevance

entertainment

readability

Our personal rating
Summary
Vincent Zandri is a top International Bestselling Amazon writer of many digital shorts and books.
An MFA in Writing graduate of Vermont College whose work has been translated into several languages, Zandri is a freelance photo-journalist, adventurer, foreign correspondent for several international agencies. He lives in Albany, New York.
Find more about the author at WWW.VINCENTZANDRI.COM
Permanence: A Love and Death Story
Fiction Mystery Thriller
Bear Media LLC
2nd edition - April 9, 2014
kindle, paperback
164
Books and Movies Review website transfer
http://booksandmoviesreviews.blogspot.com.br/2013/04/book-permanence-by-vincent-zandri.html
teenagers and up

---
Review
This book was the second work I read from this author, and again he delivers a great story, a dark novel, in which he develops the psychological side of each character very well.
Zandri's writing style drives you deeply into the tortured mind of a disturbed travel agent who lost everything.
The plot is interesting:
Mary is a travel agent who lost her two years old baby drowned in a bathtub. Her husband also who abandoned her after baby's death.
She falls in love with her (also troubled) psychiatrist, and they travel together to Venice in what would be just a business trip for him.
Unexpected developments occur while the author richly describes all the situations and places, and deeply explores Mary's feelings throughout this unique, intense and dark novel.
This book is one of those novels that you read and keep thinking about over, and over, and over. It took my attention from the very first page and still keeps haunting me.
[cta id='2023']