The Witness by Josh McDowell
If you like Christian mystery books, The Witness by Josh McDowell is for you. Check out this global intrigue about murder and deception.
The Book
In a roller-coaster journey from Monaco to Northern Africa to the Middle East, the "wrong man", Marwan Accad, is chased by authorities for homicides he is not responsible for.
Scanned by high-tech espionage devices, his exact position is finally spotted on the map, putting his loved one and friends in danger.
Encouraged by bitter situations in the past that allowed him to start his company, Marwan Accad is a very persistent man and doesn't quit.
The path that lies ahead is not certain and full of dangerous obstacles. Each day is a turmoil of lies. Corruption and greed put a man's life in danger.
Who can he believe?
In a race against time, Marwan must discover who are his tormentors and their motives before he drowns in the abyss of this plot.
cultural relevance

entertainment

readability

Our personal rating
Author and Average Rating
Since the beginning of his ministry in 1961, Josh McDowell has conferenced to over 10 million young people in more than 24,000 lectures nearly covering 120 countries
He has written or co-written over a hundred books with a total of more than 50 million copies around the world in more than 85 languages.
McDowell travels the United States and other countries aiding youngsters and adults into propelling their belief and faith in the scriptures.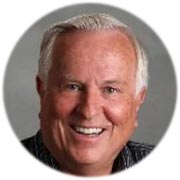 The Witness
Intrigue | Investigation | Mystery | Spy | Suspense | Christian
Tyndale House Publishers, Inc
June 21, 2010
384
Books and Movies Review website transfer
Adults

---
Our Review
A fast paced book with a well-developed plot, the story begins in Monte Carlo with Rafeeq Ramsey facing his daughter's murder and his wife's kidnapping.
He seeks the help of Marwan Accad's security service company also run by his brother, Ramy Accad.
When evidence is revealed, and developments occur, both brothers suspect that it was a fake kidnapping, staged by Rafeeq's wife.
Rafeeq is then assassinated during  a meeting with Marwan who was trying to expose the charade.
Marwan is turned from witness to suspect and now has to flee in order to save his life.
He travels incognito to Casablanca and secretly meets with his long time friend, Kadeen, a Christian convert that, like a modern hospitaller, gives him assistance with physical and spiritual healing.
Afraid of putting his friend and family in danger, our hero departs to Cairo and ends up meeting Dalia to whom he falls in love
With chasers on his tail, he discovers that Kadeem has been murdered and that suspicions have also fallen on his shoulders.
Without any further judgment, Marwan proposes to Dalia and, during a weekend trip together, they run into danger when someone attempts to take their lives. Reacting to the attack, our protagonist ends up killing both assailants.
Marwan has no other option but to tell Dalia the whole story.
spoilers
Dalia forgives him, and they flee to Jordan so she can have her family's blessing upon their marriage.
In Jordan, Dalia's father figures out something is wrong and suspects who Marwan is.
Under pressure, Marwan opens up his heart and, after accepting his explanation, Dalia's father, a pastor, converts our hero to Christianity.
Finally, while traveling to Petra, another murder attempt is orchestrated and the pair escapes only with the help of the Monte Carlo inspector and Marwan's brother.
The mystery is sorted out and the real responsible for the plan is arrested.
[collapse]
Final Comments
---
This publication is a very crisp work of writing. An easy-to-read book that will grasp your attention all the way through.
It took me around 13 hours to savor it from the first to the last page.
Let's see what buyers had to say:
The publishers kindly offered me the work for an uncommitted book review through their blogger program.
Please feel free to leave a comment with your thoughts.
[cta id='1972']