For Now and Forever Book by Sophie Love
The For Now and Forever book by Sophie Love is a story about second chances. rebuilding life, confidence, and glee to become joyful again.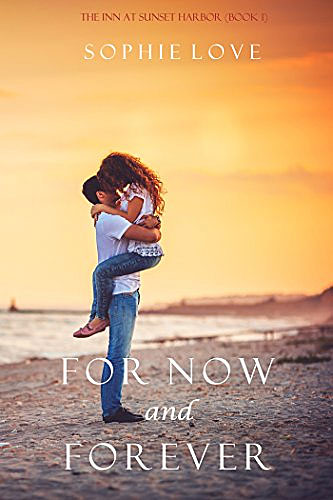 The Book
Emily Mitchell has struggled through a string of failed relationships. Years later, she expects a long-awaited proposal from her boyfriend of 7 years during an anniversary dinner.
A small bottle of perfume becomes a true disappointment, and she realizes that some things must change in her life. It is time for a fresh start.
Impulsively, she decides to go back to her father's abandoned home on the shoreline of Maine, a sprawling, historic house where she had spent magical summers during childhood.
After 20 years, things have changed, the house is in bad shape, and Emily is about to face a Maine winter. Memories, of a tragic accident that changed her sister's life and broke the family, bring back sad feelings. Emily had gone away to isolate herself from all the sorrow and could never come back until now.
For some reason, with her life rolling, Emily, drawn to the only childhood place she ever knew, planned on going just for a weekend, to clear her mind. However, there1s something about that place.
The house and its many secrets, all the memories of a father that had gone away, the shorefront fascination, the small-town setting, and, most of all, the handsome and mysterious caretaker are ties that root her.
Can she find the answers to her struggles in the place that, after so many years, had become a most unexpected one?
Can a weekend become an existence?
This For Now and Forever book is the first episode in the dazzling romance series that will make you laugh and cry, while turning pages in the deep of the night. Romance becomes an enjoyable companion again.
The Author
Sophie Love is the mysterious – and, should I say, incognito? – writer behind the book series, The Inn at Sunset Harbor. Suspecting that the signature is a pen name, I hope to read more about her, since, as for now, I could not find any personal information through the usual channels or her website.
Review
This For Now and Forever book is a very well-written novel that describes the struggle of a woman in finding her true identity.
After finishing a long relationship that was leading nowhere, Emily quits her suffocating job in New York and goes to Maine, where an old family house sits abandoned since her youth.
With an initial idea of spending just the weekend, what she finds there is an abandoned house, a community that is not so receptive and a mysterious caretaker that drive up her curiosity.
Her father had vanished on twenty years before, after divorcing her mother. Neither were able to handle her sister's death. The caretaker has much more in common with her than she initially thought and a relationship starts to develop.
The author did a great job with the creation and description of characters and the story settings. The "extras" that compose the small Maine community are also very well treated to help with the reader's sense of immersion. There is not an overdose in the well-placed romance.
This novel is a fine job of popular literature.
I recommend this book to the permanent library of all readers that enjoy a very well written romance book.
The author provided an electronic copy of this book for an uncompromised book review. Opinions expressed here is my own.
Please leave a comment with your opinion about this For Now and Forever book review and story.
For Now and Forever
The Inn at Sunset Harbor (book #1)
Fiction Romance Novel Adults Young Adults
Amazon Digital Services LLC
August 15, 2016
kindle, hardcover, paperback, audible
170
Books and Movies: Reviews
http://booksandmoviesreviews.blogspot.com.br/2016/09/book-for-now-and-forever-by-sophie-love.html
Book "For Now and Forever" by Sophie Love
Teenagers and up.

cultural relevance

entertainment

readability

Our personal rating