Heaven is for Real, a book review
Heaven is for Real, a book review
A young boy survives from a serious surgery tell extraordinary stories. What's actually happened in that O.R. during his struggle for life?
the Book:
This book describes the true story of the four-year old son of a small-town Nebraska minister who during an emergency operation stumbles from consciousness and enters Paradise.
He survives and begins speaking about how he was able to look down and see the surgeon operating and his father praying in the waiting room. The family didn't know what to believe, but soon the signs were clear.
The parents didn't know what to believe, but soon the signs were clear.
Colton told he met his miscarried sister, about whom he new nothing until the event. Plus his great grandfather who died decades before Colton was even born. Furthermore, he shared impossible-to-know aspects about each of them.
He describes in detail the horse that only Jesus could ride, and tells how large God and his throne are. Moreover, how the Holy Spirit "shoots down power" from the above to help us here on earth.
Told by his father trying to replicate Colton's expressions, the disarmingly simple message is that heaven is a real and achievable place, Jesus really loves children, and we should be ready for a battle to come.
cultural relevance

entertainment

readability

Our personal rating
Authors and Average Rating
Todd Burpo is a pastor in Imperial, Nebraska, where his is also a coach, a firefighter, a chaplain and a businessman.
A U.S. Navy veteran, Lynn Vincent is the author or coauthor of nine books. She has also worked as a magazine editor, as well as a lecturer in writing.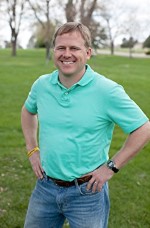 Heaven is for Real: A Little Boy's Astounding Story of His Trip to Heaven and Back
Children Biographies Religious Christian Faith
Thomas Nelson
October 31st 2010
ebook, hardcover, paperback, audible
163
Books and Movies Review website transfer
http://booksandmoviesreviews.blogspot.com.br/2010/11/book-heaven-is-for-real-by-todd-burpo.html
Lynn Vincent (co-author)
10 and up
5 and up

---
Review
This is a very moving story of a boy that visits heaven when he undergoes surgery due to a burst appendix.
He comes out of surgery saying that he sat on Jesus's lap during the procedure. Then, he starts telling with rich details his experience in heaven; things that he couldn't  about have known about, if not through a real supernatural experience.
How could he know about a grandfather that had died too long before he was born or meeting an unborn sister that had been miscarried ?
Pastor Todd Burpo, the author,  is Colton's father. He does a fantastic job  in telling us the story of the boy with the near-death experience; stories that he describes in the kids own words with a light and enjoyable style, keeping us captive until the last page of the book.
This book is the kind of writing that you want to read and which words you want to believe. That is what Christian faith is all about, reaching heaven.
The book has been successfully adapted to a very touching movie.
The publishers sent me a copy for an uncompromised book review through the Thomas Nelson Book Review Bloggers Program.
If you found this article interesting enough to make you read to this point, please, feel free to leave a comment with your thoughts.
This book is a splendid eye-opener for those who are uncertain about their faith. I recommend it for adults, teenagers, and mature kids .