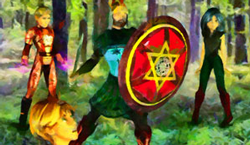 This page is a list of our latest reviewed Books for Young People; Children's books from their first letters to early pre-adolescent age.
If you have any ideas or suggestion related to children's books, please feel free to leave a comment. We take the matter very seriously.
E. B. White's Charlotte's Web book review: This a classic children's book in English Literature. A must-read for all young fresh minds.
We also have book lists for adults and teenagers.