Prophecy of the Sisters by Michelle Zink
Prophecy of the Sisters by Michelle Zink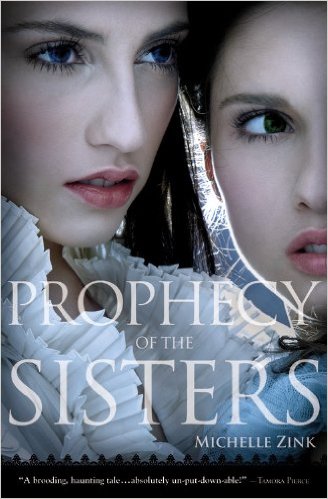 the Book
The first book of this saga is about an ancient prophecy that divides two sisters; One good, one evil. Who will prevail? Check it out!
The twins, Lia and Alice Milthorpe, are sisters that have just become orphans. They have also grown to become foes.
A divination that has transformed generations of sisters against one another.
As they learn their positions, the main characters of this book, find themselves caught in a mystery.
The enigma includes a strange skin mark, their parents' disease, a child, a book, and a lifetime full of mysteries.
cultural relevance

entertainment

readability

Our personal rating
The Author and Average Rating
Michelle Zink lives in New York and has always been fascinated with ancient myths and legends. Never satisfied with simply reading them, she usually ends up asking, "What if?" Sometimes asking only leads to more questions, but every now and then, when everything falls into place just right, a story is born. Prophecy of the Sisters is one of those stories.
Prophecy of the Sisters
Prophecy of the Sisters #1
Fantasy, Historic Fiction,
Little, Brown Books for Young Readers
1 Reprint edition (July 1, 2010)
paperback, hardcover, kindle, audible
368
12 - 17 years

---
Review
This novel is a very enjoyable reading, I which the writer reveals the plot about twins, Lia and Alice.
The story trigger happens when their father dies in an odd way leaving them and their sibling Henry, to the custody of their aunt.
Strange things start to happen. They discover themselves engaged in a prophecy that could bring back The Devil, and his army, to the world.
One of the sisters is a Gate that will make that possible; The other sister is the Guardian who needs to avoid that from occurring.
The Gate needs to find four keys to preventing the prophecy from being fulfilled.
This book is a page-turner that will keep you tuned on the edge of your nerves and the chair until the last paragraph. It is an excellent première from a very talented writer. I am willing to read the other two chapter-books in this trilogy.
If you read this review, fell free to leave a comment!
[cta id='1970']