Cast of Characters by Max Lucado, Common People
Cast of Characters by Max Lucado, Common People… Compelling stories from the Bible come alive for today's readers inspired by the author's re-writings.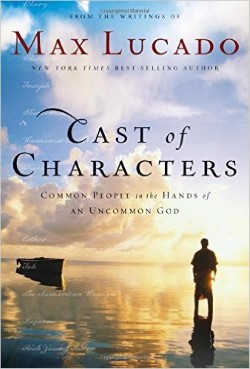 Cast of Characters by Max Lucado – The Book
Lucado presents a compelling view of the most high-impact moments in the biblical narrative, extracted from his previous decades as a writer.
A list of study guide questions will be at the end of each chapter for a deeper understanding of this scripture.
You will find extraordinary stories about the following characters:
Peter, Mary, Matthew, Joseph, Nicodemus, Woman at the Well, Esther, David, Job, The Samaritan Woman, John, Rich Young Man.
The Author
Max Lucado has touched millions with his signature storytelling writing style. Awards and accolades follow Max with each book he writes. (read mini-bio)
Cast of Characters by Max Lucado – The Book Review
This book is another piece of art by Mr. Lucado. Along 22 Chapters, he describes many Bible characters, telling their stories. He presents analogies between theirs and our contemporary lives, showing how much God loves us no matter what.
He selected the following characters:
Joseph – Jesus' father
Matthew – Jesus' disciple
the woman who washed Jesus' feet
Mephibosheth
Samaritan woman
Mary
Martha and Lazarus
Abigail
a paralyzed man at the pool of Bethesda
John – Jesus' disciple
Paul
two criminals – crucified with Jesus
Moses
and many others.
Through Max's perception, we see that all of them are sinners like ourselves, and there is always hope that God will touch each one of us.
At the end of each chapter, there is a list of inquiries for discussion and reflection.
The publishers were kind to send me a copy for an uncompromised book review through the Thomas Nelson Book Review Bloggers Program.
Please leave your comment and opinion.
Please, leave a comment about this article on Cast of Characters by Max Lucado, Common People…
cultural relevance

entertainment

readability

Our personal rating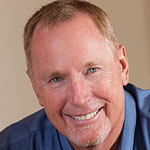 Common People in the Hands of an Uncommon God
Cast of Characters
Non-Fiction, Biography, Inspirational, Religious, Christian
Thomas Nelson Publishers
October 7th 2008
ebook, paperback, audio
226
Goodreads, Amazon
our "Books and Movies Reviews" by Roberto MAttos
Cast of Characters: Common People in the Hands of an Uncommon God
teenagers and up