The Prince by Kiera Cass book review
The Prince by Kiera Cass book review: This book shows the other side of the Princess' story; The tale told from the Prince's point of view.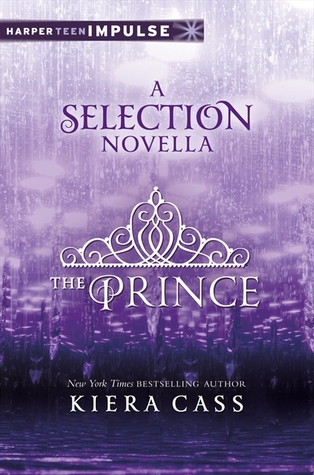 the Book
Before the competition of thirty-five chosen girls in the Selection.
Before America's heart was broken by Aspen.
Prince Maxon's had another girl in his life.
Don't miss this thrilling 64-page digital prequel novella set in the world of "The Selection", a New York Times bestselling novel.
This digital publication, The Prince by Kiera Cass, featuring a teaser to The Elite by Kiera Cass, was a hotly anticipated original parallel in the "The Selection" series.
The Author
Kiera Cass is an American novelist recognized for the Selection saga. Learn about her on this mini-bio.
Book Review
If you have read "The Selection" by Kiera Cass, you will find reading this book absorbing and fun.
It goes over the same story but from the perspective of Prince Maxon with more details are added to his personal life, before the beginning of the selection.
The main thing about The Prince by Kiera Cass that is worth mentioning is its length. It is short and should take anyone from 2 to 5 continuous hours to read in its integrity. Not bad for an inexpensive digital publication and well worth it.
If you want to know what the story is all about, read our review of  The Selection.
My daughter bought and downloaded this book from Amazon to read on her Kindle. I just happened to have some spare time and I read it too. I have to say I've enjoyed every page . of this well-written novella and recommend it to all those who like dystopian romance stories. It is better if you read it after reading The Selection, although the order you do it is not mandatory. Very entertaining.
Please leave a comment about this The Prince by Kiera Cass book review.
cultural relevance

entertainment

readability

Our personal rating
The Prince: A Novella (Kindle Single)
The Selection
Fiction Romance Novel Science Fiction Dystopia
HarperTeen
March 5, 2013
kindle
82
Books and Movies: Reviews
Book "The Prince - A Selection Novella" by Kiera Cass
Mature pre-teenagers and teenagers.