The Survivors by Angela White
The Survivors by Angela White
The apocalypse gave us a cruel, relentless existence. The environment forcefully pushes human race to the verge of extermination. Read on!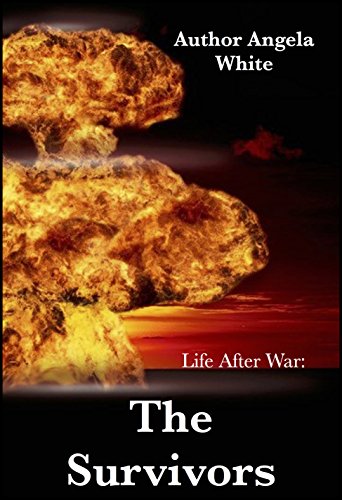 the Book
Set during the aftermath of the apocalypse, many subplots follow an adventure journey, with a supernatural affair.
So what's really in this series? Here's a short list:
Apocalyptic horror at The End of the World.
State conspiracy.
An adventure after safety, in the unknown wastelands.
A strong supernatural love and a surviving child with a secret.
A belligerent invasion. A clash between man and Nature.
A strange refugee camp with special laws.
A sympathetic Anti-Hero and leader.
Opposing players with unique and fantastic backgrounds.
Deadly trips into insane decaying American cities
Relics and ghosts from the past.
Life After War. Magic and Reality blended into a post-apocalyptic fantasy series that you won't ever forget.
cultural relevance

entertainment

readability

Our personal rating
Author and Average Rating
Angela White published her first book in elementary school. After that, writing became her world and, stimulated by a high school teacher, pursuing a literature career became an obsession.
Thanks to that drive she now lives off my writing and runs her own publishing company with more than a dozen novels out and thousands of fans.
The Survivors (Life After War Book 1)
Life After War Book
Adventure | Fantasy | Science Fiction | Dystopia
C9 Publications
October 27, 2010
kindle, hardcover, paperback, audio
678
Books and Movies Review website transfer
http://booksandmoviesreviews.blogspot.com.br/2013/08/book-survivors-by-angela-white.html
mature kids and up.
Review
This novel has a very dark story, describing a reality that we would prefer just to be fiction. However, because the author creates an extraordinary world of such vivacity, we feel like we are living that terror.
The plot can be resumed in a few words:
Survivors struggle to adjust to the new world order.
All the radiation causes mutations and sickness on animals and people.
Among the survivors, we have a woman that calls for the help of an old boyfriend. That man is the birth father of her missing son, a Marine.
Other subplots are developed, but the central one deals with survivors that are grouped in a community called "Safe Heaven" in search for a new homeland.
Moreover, bad guys are trying to take advantage of everything in this new lawless domain.
Feel free to leave a comment! Your opinion is important.
[cta id='1972']