Transforming Church in Rural America by Shannon O'Dell
Transforming Church in Rural America by Shannon O'Dell
Small churches dotting the countryside are home to ministries that often struggle with little resources and expectations.  Change your world!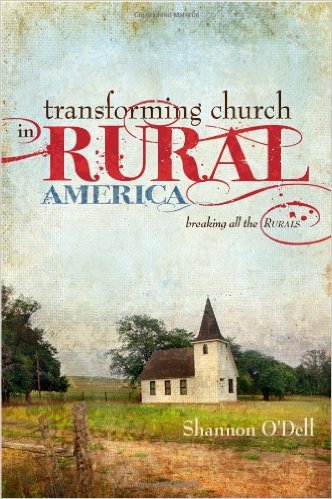 The Book
These institutions suffer from limited participation, no cash, and little prospects that can improve and revive their fate.
In his book, Pastor Shannon O'Dell shares a compelling vision of relevance, possibility, and excellence for these small churches, or for any service that is stuck in a countryside state of consciousness.
The book elaborates on:
how to create growth through modified lives
means to create active evangelism in your society
costless solutions for:

staffing difficulties
enhancing the worship background
and inspiring aides.
Focusing on innovation, attitude, vision, leadership, and, you can learn effective tactics and spiritual guidance that helped to develop into a church of 31 into a multi-campus church of thousands, with national and planet reach.
Learn effective structure and methods to cast God-given vision so others can follow and make a difference that is meaningful.
No matter the location or how small the church is, experience the outline for changing into active, vibrant, and prolific churches.
cultural relevance

entertainment

readability

Our personal rating
Author and Average Rating
Shannon O'Dell seeks to passionately inspire his growing multicampus church to give God only the very best. 
He is a senior pastor of Brand New Church in the small town of Bergman, AR. and married to Cindy, with four children.
Transforming Church in Rural America
Non-Fiction | Leadership | Religious
New Leaf Publishing Group/New Leaf Press
February 15, 2010
kindle, paperback
200
Books and Movies Review website transfer
http://booksandmoviesreviews.blogspot.com.br/2010/10/book-transforming-church-in-rural.html
adults

---
My Review
This work is a very refreshing book where the author clearly explains that God's call is greater than the desire for human comfort and recognition. When his vocation as a pastor was about to turn into a "success" in a major church as a senior clergyman, God told him to take the challenge as a minister in a small church in countryside Arkansas.
The author describes The "Beginnings" in the first three chapters of the manual.
Using a very comfortable style, the author details all the difficulties he faced while trying to remodel the church and the community. He goes through circumstances that usually are similar to the ones we might also find in big churches.
His summary of the paradigm, "VALUE" (Vision, Attitude, Leadership, Understanding, Enduring Excellence), constitutes the core of the book. Chapters 4 to 8 describe this very well.
The author presents ideas on how to manage some situations.
The last two sections are a description of how they performed their vision for the future.
Thomas Nelson originally published this book and kindly sent me a copy for an uncompromised book review through their Thomas Nelson Book Review Bloggers Program.
If you liked this review, feel free to leave a comment with your thoughts.
The book is a precious work for any clergyman who wishes to remodel his service dynamically. I also recommend it for adults, and mature teenagers.