Billy Graham in Quotes by Franklin Graham
This book review is about Billy Graham in Quotes by Franklin Graham, a fine collection of quotes by the notorious evangelist. Check it out!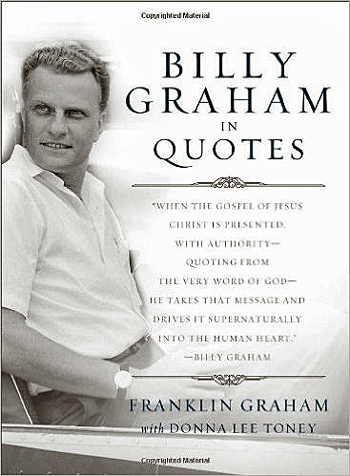 The Book
Franklin Graham has told us that Billy Graham, his father, is recognized for lecturing about the only thing that has real value in this life: The Gospel and Word of Jesus Christ.
Graham reminds us of his call of God seven decades ago to preach His Word to those who would listen; a word about salvation coming only through Christ.
He understood this divine calling very seriously and with bold obedience to God and decided to travel anyplace around the world to preach the Gospels.
His words would echo God's measure of truth as the foundation to claim, 'I have given them Your word' (John 17:14).
In this book, you will witness the faithfully spoken God's Word that relieves the longing of those seeking to understand from the fountains of Life. It is extremely significant to read these statements now gathered in one book.
Drafted from an unparalleled selection of both published and personal accomplishments, Billy Graham presents input on over a hundred issues, such as peace, suffering, joy, money, addictions, and much more.
cultural relevance

entertainment

readability

Our personal rating
Summary
William Franklin Graham, III is the fourth child born to evangelist Billy Graham and his wife, Ruth Bell Graham.
Brought up in a log house in the Appalachian Mountains, outdoors of Asheville, North Carolina, he now lives in the Boone mountains, North Carolina.
Born into a heritage rich in Christian ministry, he became well-known around the world as a spiritual leader.
At 22, after a period of defiance and world traveling, Franklin pledged his life to Jesus Christ and the mission to help people.
Donna Lee Toney, his colleague for over thirty years, has been committed to the services in the Billy Graham Evangelistic Association and the Samaritan's Purse. She has been a collaborator in Franklin's work since 1982 and, most recently, on the re-release of Storm Warning with Billy Graham.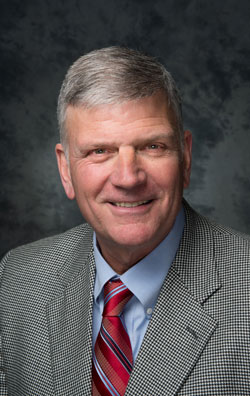 Billy Graham in Quotes
Non-Fiction Inspirational Religious Christian Faith
Thomas Nelson
April 18, 2011
kindle, hardcover, paperback
448
Books and Movies Review website transfer
http://booksandmoviesreviews.blogspot.com.br/2011/07/book-billy-graham-in-quotes-by-franklin.html
Donna Lee Toney

---
My Review
This book is an excellent anthology of some of the most significant quotes from Billy Graham, one of the most well-known evangelists of the present time.
The excerpts are organized into topics for easy reference, from Young People to Abortion, comprising all key areas of interest, including Salvation, Children, Heaven, Hell, Marriage, Money, and much more. As is his habit, Billy Graham always goes straight to the point, not suppressing any truth, talking about the Gospel of the Lord as a faithful follower.
Some of his quotes moved me deeply. For example, one on the Commitment segment, which says "commitment means burning all bridges behind you". Also, in the Family section, "Your family circle knows whether Christ lives in you and through you". There numerous similar quotes and the structure of the topics was superbly organized.
This book should be part of a permanent library of any serious Christian reader.
The publishers were kind enough to send me a copy for an uncompromised book review through their Thomas Nelson Book Review Bloggers Program.
If you are reading this review, feel free to leave a comment with your thoughts.
[cta id='1970']