A Reluctant Queen by Joan Wolf
---
A Reluctant Queen by Joan Wolf
book review
A review of a story based on the Book of Esther; A great romanced novel from a famous passage of the scriptures. If you like Christian Fiction, check it out!
The Book of Esther is a book in the Christian Old Testament that narrates the story of a Hebrew girl who becomes queen of Persia and prevents a genocide of her people.
Esther is the only book in the Bible that does not explicitly mention God.
A Biblical fiction about love story within the scriptures.
cultural relevance

entertainment

readability

Our personal rating
Summary
Book Title: A Reluctant Queen: The Love Story of Esther

Author: Joan Wolf
Genre: Christian Fiction Romance
Publisher: Thomas Nelson
First Release Date: May 4th, 2011
---
The Book
The biblical tale of courage in a new heart-stirring love story experience.
We follow the story of the impossible choice of a simple girl and the lonely heart of a magnificent king.
History would never be the same after their unpredictable story.
A novel that springs mystery and intrigue in a romance of inspiring love and fresh life.
The Author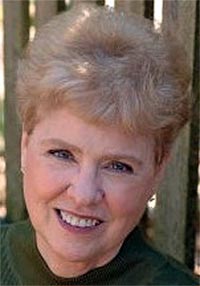 A USA TODAY bestseller, American writer Joan Wolf is acclaimed by her Regency romances that turned her into a nationwide recognized master of that genre.
Many of her historical and present-day romance novels have been highly praised by writing experts, reviewers and authors.
Born in 1951, Joan grew up in the Bronx, New York.
She is a former English teacher with Bachelor and Master degrees in English and literature.
Living with her family in Connecticut, Joan is an avid horse owner and rider.
Review
Joan Wolf conducted a splendid compelling tale in this very well drawn book that is easy to read and appeal from beginning to end.
Plot development and good character outlining are essential elements into making the reader immerse into this story of intrigue and romance.
The fiction portrays the fascinating love story of characters based on the Book of Esther, in the Bible.
As in any historical, or religious, fiction, the author takes historical liberties to adapt this superb plot to her imagination.
I strongly disagree with some critique that says this book is not canon according to the Bible.
This book is a fiction. It is not supposed to be accurate, just "inspired by."
These kinds of biblical, or historical entertaining stories will do a great job just by making people more interested in their culture; and, hopefully, seek further information.
So, read this book and, if it moves you, go to the source, the Book of Esther, from the Bible.
I would give this advice to anyone, Christian or not; Culture is important and the best way to know humanity is to educate yourself about as many cultures as possible… without any prejudice.
The front cover design is very well thought and executed in my opinion.
The publishers sent me a copy for an uncompromised review through the Thomas Nelson Book Review Bloggers Program.
We appreciate your opinion. Please leave a comment anywhere you feel like.
[cta id='1972′]