The White Horse King – The Life of Alfred The Great is a historical biography written like a novel. If you are into Arthurian period comparisons, check it out.
Alfred, the Great was not an inspiring figure for King Arthur's Chronicles. This ruler is the son of Aethewulf and grandson of King Ecbert. None less than the literary icon, Alfred lived the period of English unification and gave birth to modern England.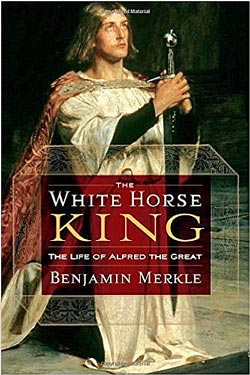 The Book
This is a biography about King Alfred of Wessex written by Benjamin Merkle in 2009.
The book tells us the story of Alfred, fifth son of King Aethelwulf from Wessex, not likely to end up being the heir to the throne.
The ruler gradually loses his mother and brothers. This leads to the thrones of Wessex and, later, the Anglos-Saxons.
We see his learning experience with the Dane Vikings invasion on Britain.
Alfred developed many cultural and practical issues. Topics like military tactics, planning of roads, economy, spreading Christianity, are important to him. He spread them over his nation and even among his enemies.
He was also paramount on the revival of literacy, education, and law codes.
The improbable king who saved England.
Vikings, by sea, from the cold North, docked on our shores and swept down into English land.
The Norsemen attacked ruthlessly with no fear of anything in their route. They did not exclude anybody from their rage and pillage.
An unlikely champion came to the rescue at the worst moment.
King Alfred took a long time to expel the Vikings from Britain, after many years of persistent battles and strategic plots.
Alfred brought progress to Britain. Today, we can still note the legacy of his work. Law, religion, and infrastructure opened the roads for a great empire of the future
Merkle rallies our imagination with emotion to tell history in a mythic and epic way.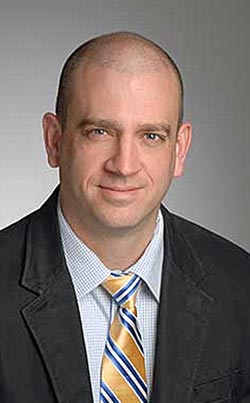 The Author
Benjamin R. Merkle is a minister, an educator, a theologist and a master in language and Jewish studies and D. Philo. In Oriental Studies.
He is the author of many scholar studies. Merkle also wrote the books The White Horse King: The Life of Alfred the Great and Defending the Trinity in the Reformed Palatinate.
Review
Ben Merkle had all the opportunity and environment to write a really boring book. But then again, he didn't. The author composed a fantastic work of historical adventure that looks more like a novel than a biography.
He transformed an excellent historical research into an enjoyable work of literature.
The White Horse King is an inspirational book. We learn a lot about loyalty, betrayal, wisdom and the chaos of war battle.
The author, here, advocates for the British king. He states that Alfred is one of the most outstanding leaders in fabled and factual, middle-ages Britain. A man that ruled with wisdom and protected his people from Danish pillaging.
Unlike politicians today, this king is as a visionary poet-warrior with an ideal of a nation and country protecting his subjects.
Biographies were never my thing, and I had never learned proper ancient British history. Needless to say, I wasn't expecting much from this book that, in fact, is an excellent reading and learning opportunity.
Thomas Nelson published the book in 2009. They sent a copy for an uncompromised review through the Thomas Nelson Book Review Bloggers Program.
cultural relevance

entertainment

readability

Our personal rating
Summary
A historical book written like a novel about one of the most heroic kings of English history.
This book will be better appreciated with some historical guidance.
Feel free to leave a comment with your opinion.
[cta id='1970′]