Sun Stand Still by Steven Furtick book review
Sun Stand Still by Steven Furtick is a book for those that feel faith can move mountains or need to inspire themselves about it. Read on!
The Book
If you're not willing to believe in God for the impossible, you may be missing the best about being a Christian.
The work isn't a Snuggie. The messages on these pages will not go down like Ambien. The author is not addressing the reader to calm or pamper his audience. He intends to provoke a riot in their brains. Trip their breakers and turn out the lights in their favorite hiding areas of doubt and panic. Then turn the switch back on so that God's revelation can enlighten the eternal fate that may have been lying asleep inside people for long.
Steven Furtick is willing to ignite your daring faith. He wants to encourage you to ask God for the unlikely. Moreover in the process, to reconnect you with your God-sized plan and potential.
The Author
Steven Furtick is the originator and head pastor of Elevation Church in Charlotte, North Carolina, listed by Outreach publication as one of the top 10 fastest-growing churches in the land. Elevation has grown to more than 6,000 people in regular attendance in three areas, after four years. Steven holds a title in communication from North Greenville University, and a Master of Divinity diploma from Southern Baptist Theological Seminary. He and Holly, his wife, have two young boys—Elijah and Graham—and make their shelter in the Charlotte area.
Sun Stand Still by Steven Furtick Review
Sun Stand Still by Steven Furtick is the type of inspirational work that anyone needs to read if stagnated in mud. If you need to shake your faith, renew it or start from scratch, pastor Steven Furtick will give you support on audacious faith.
One can see how enthusiastic he is about this subject of audacious faith. He is always trying to encourage us to ask God for the impossible.
The first challenge is to find your own purpose in life, and from there you can set your objective and trust on God to do what you cannot do by yourself. Some other test aspects posted in this book are truly hard to accomplish, like absolute obedience, and the need to challenge the comfort and secure prayer and go for the bold prayer.
Praying for the impossible is something that sometimes we do, but not with our complete faith on it. In the desert, if you ask God for rain, you should do it with the most audacious and unbreakable faith, and it will indeed happen.
The problem is that we usually ask God for the impossible, but without believing enough in it.
He will hear us.
This book is a booster on our confidence that God is there, He is listening to our prayers, and if it is according to His plans, He will provide our requests.
The publishers were kind enough to send me a copy for an uncompromised book review through their Blogging for Books Program.
If you like Christian-related books, click here.
cultural relevance

entertainment

readability

Our personal rating
Please leave a comment about Sun Stand Still by Steven Furtick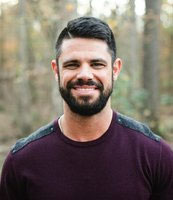 Sun Stand Still by Steven Furtick: What Happens When You Dare to Ask God for the Impossible
Non-Fiction Inspirational Religious Christian Faith
Multnomah
September 21, 2010
kindle, Paperback, Audible, Audio CD
240
Books and Movies Review website transfer