Max on Life by Max Lucado
Max on Life by Max Lucado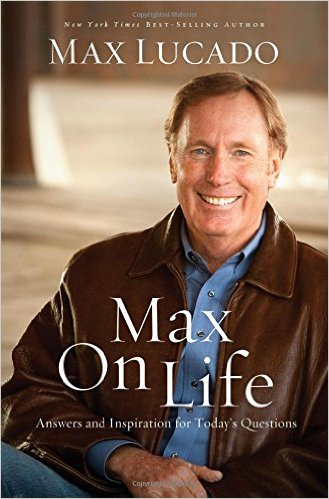 Max on Life is a fun, nominal based, discussion, as Max Lucado shares letters received, with questions about our God and His Word. Read on!
The Book
We have inquiries. Child-like questionings. And intense, complex ones.
In over two decades as a writer and minister, Max Lucado has been a channel for myriads of such issues. The problems come in e-mails, letters, even on napkins.
In this book, Lucado offers sensible answers to more than 150 of the most constraining subjects on topics covering from hope to hurt, from home to heaven.
He writes about the purpose of prayer, the role of pain, and the reason for our ultimate faith. He replies to common questions—parenting quandaries, financial challenges, difficult relations—as well as to the deep question: Is God truly hearing us?
An addendum includes Max's guidance on writing and publishing.
Including thematic and canonical indexes and filled with classic Lucado supporting and insight, Max on Life is a favorite resource for ministry leaders and pastors as well as new and experienced followers.
cultural relevance

entertainment

readability

Our personal rating
Summary
In just under two decades of writing, Max Lucado has accomplished more than most writers hope for in a lifetime. (read mini-bio)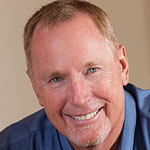 Max On Life: Answers and Insights to Your Most Important Questions
Non-Fiction Inspirational Religious Christian
Thomas Nelson
April 18, 2011
kindle, hardcover, paperback, audible, audio CD
256
Books and Movies Review website transfer
http://booksandmoviesreviews.blogspot.com.br/2011/04/book-max-on-life-by-max-lucado.html
mature teens and up.

---
Review
This book is not the first piece of work from Mr. Max Lucado that I read. In fact, I have read and enjoyed "Outlive Your Life", "You Changed My Life", "You Can Be Everything God Wants You To Be", "Cast of Characters", and I watched "Who Is In Charge Anyway?".
I discovered this book to be different. It goes farther into his soul. On replying to 172 general questions, he reveals all his experience as a counselor and minister.
He divided this book into seven major issues:
Hope
Hurt
Help
Him/Her
Home
Haves/Have-Nots
Hereafter.
Some of those questions are relevant to any church, and his answer corresponds, as always, to the Scriptures.
Simply beautiful, from the bottom of his heart.
I recommend this book to any clergyman or counselor who wants to have a good book for reference when he is called to extinguish a fire.
Moreover, to adults and teenagers who are interested in the moral principles based on the Word of God.
The publishers were kind enough to send me a copy for an uncompromised book review through the Thomas Nelson Book Review Bloggers Program.
If you liked this analysis, feel free to leave a comment with your thoughts.
[cta id='1972']