Indelible by Kristen Heitzmann
Indelible by Kristen Heitzmann
An urge to rescue people drives Trevor into Natalie's turbulent life as a memory-troubled sculptor. Check out this psychological thriller!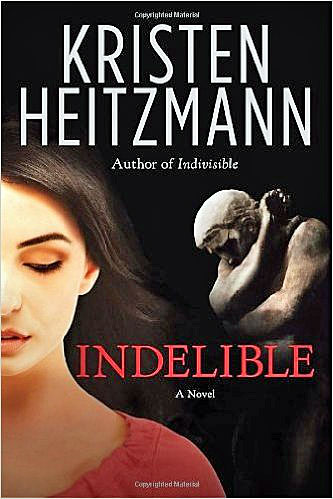 The Book:
In a conflict between light and darkness, can courage prevail?
Rescuing a toddler from the jaws of a mountain lion, Trevor MacDaniel, a high-country outfitter, sets moving events that he's was not able to predict. His action of bravery wraps his life with a gifted sculptor, Natalie Reeve. – and drags in a wicked fan.
Trevor's necessity to protect was born from a tragedy that triggered his determination to become a volunteer rescuer.
Natalie's ability in sculpting comes from an individual disability that seeks relief using her artistic hands. In each other, they find strength and courage since they face an unclear adversary.
When a tortured soul views Trevor as an archangel and opponent, Redford's quiet mountain town is threatened. Along with Police Chief Jonah Westfall, Trevor pushes his limits to fight against the menace who aims the most innocent and helpless.
cultural relevance

entertainment

readability

Our personal rating
Author and Average Rating
A music minister and artist, Kristen Heitzmann is a bestselling writer of seventeen books, including the Christy Award winner "Secrets" and "The Edge of Recall". She lives in Colorado Springs with her husband, Jim, and their family.
Indelible: A Novel
Romance Novel | Suspense
WaterBrook
May 3, 2011
kindle, paperback
336
Books and Movies Review website transfer
http://booksandmoviesreviews.blogspot.com.br/2011/07/book-indelible-by-kristen-heitzmann.html
teenagers and older.

Review
This book is a fine, well-written work, and an easy-reading page-turner novel with a delightful plot. The writer succeeded in creating a cast of characters that move us deeply.
Trevor MacDaniel is a favorite everyone's hero; a former Olympic champion who now works as a mountain climbing instructor and also take customers rafting. In the meantime, when necessary, he performs search and rescue missions.
Natalie Reeve is our heroine, an art gallery proprietor, and sculptor with an unusual ability.
Trevor rescues Natalie's nephew from the jaws of a mountain lion, and their lives get connected in a series of events that holds us avidly reading.
Their strong faith is explicitly presented in the story and, during the whole plot, they have plenty of opportunities to exercise it. The drive from the dark characters to the light ones is very well designed during the novel. Also, the blend betweenn thriller and romance is very well balanced.
Overall, the book is a splendid work from this distinguished author. This opportunity was my first experience reading this author and definitely will not be the last.
The publicists were kind enough to provide me with a copy for an uncompromised book review through their Blogging for Books Program.
If you are reading this review, feel free to leave a comment with your thoughts.
[cta id='1965']