Journey to Riverbend by Henry McLaughlin
Journey to Riverbend by Henry McLaughlin is the story of a man with an unfinished business and a word to keep. Check out this book review.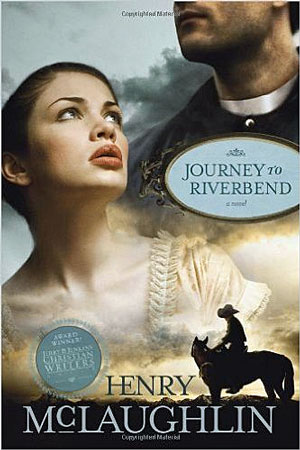 The Book
Michael Archer is a man that keeps his word. Despite no being able to save Ben Carstairs, Michael is decided to carry out Ben's last request: to settle with his father.
Sadly, Sam Carstairs, one of the most terrible businessmen on the land, has no use for his son, much less a man of God in seek of reconciliation.
Shortly, after coming to in Riverbend, Michael meets and falls in love for the beautiful Rachel Stone while waiting for Sam to get back from a trade encounter. Stunning, but yet secured, Rachel seems to be avoiding the memories of a dark past, similar to Michael's.
When the word of Sam's kidnapping on the stagecoach home spreads out, Michael volunteers to join the posse with the local sheriff. With a growing affair over his shoulder and a dangerous rescue just ahead, he sets out on the trail, resolved to accomplish his mission no matter the price.
cultural relevance

entertainment

readability

Our personal rating
Author & Avg. Rating
Henry McLaughlin holds a Master's diploma in social work and contributed many years serving in public child welfare. It was in this position that he first sharpened his writing talents in preparing brief and precise court petitions and reports.
He retired from that career in 1999 to work with Kenneth Copeland Ministries. Henry won the prestigious 2009 Operation First Novel Award sponsored by Tyndale House and the Christian Writers Guild. His award-winning first novel, Journey to Riverbend, was released in January 2011.
To improve his craft, Henry belongs to several Christian writer organizations; attends writers' conferences, workshops and retreats; and participates in online and local critique groups.
In September 2010, Henry began writing full time. He also speaks and teaches writing workshops. He serves as a Writers Coach for North Texas Christian Writers where he is privileged to work with several small groups.
Journey to Riverbend
Riverbend Sagas Book Series (#1)
Fiction Historic Fiction Romance Novel Western Christian
Tyndale House Publishers, Inc.
January 24, 2011
kindle, hardcore, paperback
415
Books and Movies: Reviews
teenagers and up.

Review
This fiction is not just another western book. This book is not just another romance novel. This novel is a superb tale of redemption, trust in God, forgiveness, and reconciliation. All those ingredients and much more in this beautiful story make it worth reading every page.
The plot is simple but keeps the reader turning pages.
Our hero, Michael Archer, sometimes works as a prison minister. He promises a wrongly condemned Ben Carstairs to deliver a message of reconciliation. The recipient is the convict's his father with whom, Ben has unfinished businesses.
After the execution, as a man of his word, Michael goes to Riverbend searching for Sam Carstairs, Ben's father, but he is out of town in a business trip.
While waiting, Michael meets Rachel Stone and falls in love with her. Both have secret pasts and think they are not worthy of each other's love.
Bitter and manipulative, Sam is a grumpy man that blames Ben for his wife's death during birth delivery.
He is kidnapped for something he and a posse is formed to rescue him. Michael joins this team.
As the story develops with all characters turning to God for help and guidance.
This book is excellent, very well written, and full of detailed characters and scenery, which will immerse readers in the story.
A must-have in any permanent library of a serious western reader and lover, this Christian's novel is an exciting piece of literature.
The publishers sent it to me for an uncompromised book review through their blogger book review program.
Feel free to leave a comment with your thoughts.
[cta id='2023']