Saint Francis Biography by Robert West
This Saint Francis biography by Robert West
is a must for those who appreciates well-written history about religious figures. Check it out!
The Book
Christian Encounters is a sequence of books published by Thomas Nelson, highlighting some important biographies from all periods and fields of the Church.
You will find a few familiar faces, as well as some unexpected guests. Either way, they all uniquely bring light to our shared experience through their relations, conflicts, devotions, and wishes.
Francis is larger than merely the monument of the holy man circled by glorifying animals in the neighbor's patio.
During his vain and wealthy youth, he was a member of the high "playboy" society, wearing fancy clothes, hanging out with rich buddies, bullying around and having fun.
One day he had a calling. In a dream, God engaged him into ecclesiastic service. Francis renounced all his rights and properties to begin lecturing about simplicity and poverty; relying on the divine providence instead of material possession.
In this series' biography, learn about this saint, protector of animals, who was so delighted about the Holly Word that he even once addressed a sermon to a flock of birds.
cultural relevance

entertainment

readability

Our personal rating
Author & Avg. Rating
A native of West Indiana, Robert West, and wife, Helen, brought up their children in Southern California.
He is a former Director of Theater at Pepperdine University in Malibu who moved into the film Industry to become a Director of Development and Story Editor. He has been engaged in many film productions like Indiana Jones and the Temple of Doom.
Robert is an accomplished author, with credits extending from historical fiction to liturgical drama and radio commercials. He has also developed a kids' adventure saga debuting with ZonderKidz at the beginning of 2008.
He has also worked an actor, performing in stage productions, classic concerts, and churches throughout the area.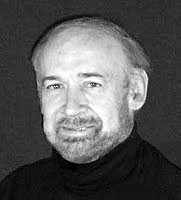 Saint Francis
Christian Encounters
Biography
Thomas Nelson Publishers
August 15, 2010
Paperback, Kindle
241

---
 Review
The writer did an excellent study, drilling deeply into the story of Saint Francis.
He primarily uses information gathered by Saint Francis' earliest biographer (1230), Tommaso da Celano, adding his particular lot of considerations on what might have been his life.
Sometimes excessive speculation can be a bit risky, but it seems that in this case, the author did not compromise much from reality. At least his speculations do not deviate from the overall character that he is attempting to present.
Through the 18 chapters of the book, Robert West leads us to old Assisi. In middle-aged Italian environment, young Francis, a merchant's son, doesn't seem to be in the path of the church. He is more of a dreamer, living a vain life of fancy fine clothes and worldly pleasures.
He pictures of being a champion in a crusade to fight facing Perugia, he is caught and arrested in a dungeon for nearly a year. When he returns to Assisi, he is severely sick.
After healing, he begins doubting the meaning of his life and, during a dream, his process of conversion begins. He incurs into a journey of preaching poverty and frugal life. He also starts a work in reconstructing churches.
Followers begin to gather around which makes him try to organize a new order recognized by the Vatican with the blessing of the pope.
His old best friend, Clare, joins his lifestyle, and soon numerous others begin following her, informally establishing the female version of his order.
A third order for espoused couples follows their path.
The story ends with a touching narrative his first miracles and last days.
Reading is very pleasant with the flowing style.
If you like seriously researched biographies, sprayed over with some conscious speculation, you should read this book.
The publicists sent us a copy of the book for an uncompromised analysis through their Thomas Nelson Book Review Bloggers Program.
Please leave a comment with your opinion.
[cta id='1972']