The Profiler by Pat Brown and Bob Andelman
The Profiler by Pat Brown and Bob Andelman explains the spooky world of criminal profiling in such a manner that everyone can understand. Dig in!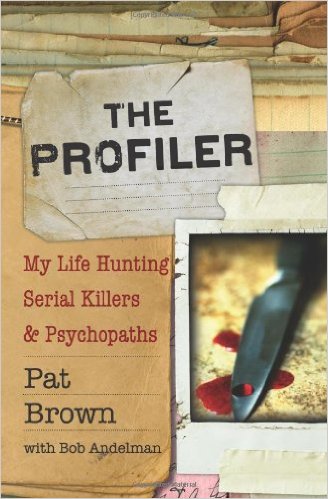 the Book
In 1990, a young female was strangled on a jogging track near Pat Brown family's home. Brown suspected the young fellow who was renting a room in her house, and quickly uncovered strong indication that pointed to him–but the police rejected her theory as merely a housewife with an overactive creativity.
It would take six years until her former border would be taken in for interrogation, but the night Brown got involved in solving the crime was the beginning of her life's labor.
The Profiler by Pat Brown and Bob Andelman opens her case records to take us behind the scenes of grotesque sexual offenses, domestic crimes, and puzzling deaths, going face-to-face with killers, rapists, and brutalized victims. It's a rare, up-close, first-person look at the real world of police and profilers as they investigate crimes–the good and bad, the cover-ups and the successes.
Pat Brown is now one of the country's few female criminal profilers–an investigator who assists the police families by analyzing evidence to come up with the most accurate perception of the crime.
Brown has interpreted many seemingly hopeless circumstances and brought new light to the investigations.
The Profiler by Pat Brown and Bob Andelman, the Authors
Pat Brown is a nationally known profiler and founder and CEO of the:
Sexual Homicide Exchange (SHE)
Her Criminal Profiling Agency
She held a master's diploma in criminal justice from Boston University and developed the first accredited Criminal Profiling and Investigative Analysis program in the nation for Excelsior College, where she is a collaborator professor.
She appears on public television and radio often; More than 1,000 times in the past decade to address high-profile cases. Brown lives in Minnesota and Maryland.
Bob Andelman is the writer or co-writer of numerous best-selling biographical, enterprise, administration and sportsbooks. Bob Andelman also presents the popular "Mr. Media Interviews" podcast on BlogTalkRadio.
The Profiler by Pat Brown and Bob Andelman
Book Review
I love to watch all those Crime Scene Investigation Programs on television. They always seem to bring us a piece of the day to day investigation life of a detective, trying to solve a mysterious murder.
Sometimes, like magic, they solve the most difficult cases based not only on forensics but also on intuition or other supernatural feelings.
But Hollywood is one thing, and real life is an entirely different ballgame.
The authors did a pretty good job demystifying the field of profilers, stating clearly that this is not supposed to be the art of divination, but a real reasoning subject based on scientific methods and analysis of the suspects minds.
As Thomas Edison would say:
"1% inspiration and 99% perspiration"
He was referring to geniality, but we can apply this idea to profiling without the fearing of quote misusage.
Giving a brief history on how she became directly involved in this field, Pat Brown tells us, readers, some of her public cases and all the sequence of reasoning for reaching her conclusions.
We gain notice that she takes her job seriously and passionately, which makes all the difference when dealing with some horrific atrocities committed by man against a human being.
She digs deeply in examining ten cases, providing all the details that composed each one of those problems.
One of her quotes is magnificent:
"While anything is possible, everything is not probable."
I would add to this quote the famous Occam's Razor:
"The simplest explanation is usually the correct one"
and there we have an almost perfect match!
The book does have problems regarding the marketing area since it can give the impression of being a fictional book. Other than that, it was a very pleasing reading for me.
The publishers were very kind to send me a copy of this work for an uncompromised book review.
If you liked reading this review, feel free to post a comment and browse around.
cultural relevance

entertainment

readability

Our personal rating
Recommended for Adults and Teenagers.
Please, leave a comment about The Profiler by Pat Brown and Bob Andelman.
The Profiler: My Life Hunting Serial Killers and Psychopaths
Non-fiction, Crime, Investigation
Hachette Books
May 18, 2010
hardcover, audio
304
Bob Andelman
teenagers and adults