Obstacles Welcome by Ralph de la Vega
This book is a wonderful dissertation about how obstacles can open doors to personal and professional growth.  Check it out and learn how to overcome them.
Obstacles Welcome by Ralph de la Vega
How to Turn Adversity to Advantage in Business and Life.
The Book
This book is a narration of Ralph de la Vega's life that started very poorly and was built to escalate the American Dream with hard work and perseverance.
He shows us how he came to America from Cuba and all his struggles to succeed in the USA.
De la Vega teaches us the importance of having high values. He also says which are the foundations of success.
The way he sees it, we should look for opportunities everywhere, as every experience is a chance to discover new things and to shine, but nothing comes without sacrifice.
cultural relevance

entertainment

readability

Our personal rating
Author and Average Rating
The Author
Born in Cuba, Ralph de la Vega emigrated to the United States in 1962, at the age of ten running away from the Castro regime.
After a series of struggles, he was able to make way through school and college while working very hard, reaching doctoral degree.
He is Vice Chairman of AT&T Inc. after a successful up ladder journey through many communications companies.
In 2009 he decided to share his conclusions about his American dream experiences in this book.
He is also CEO of AT&T Business Solutions and AT&T International.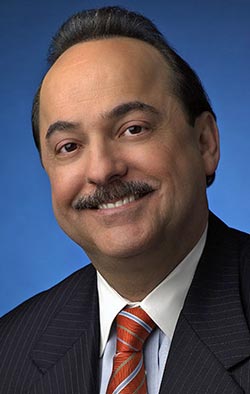 Obstacles Welcome
Non-Fiction, Inspirational, Guides
Thomas Nelson
November 22, 2009
kindle, hardcover, paperback
274

---
is pyramid of principles
Vision
Attitude
Integrity
Credibility
Teamwork
Excellence
It is a set of values that are the base for his work. He also states that you can train how to become a leader.
Our Review
Before the beginning, this book gives the impression of a long and boring biography.
It is not but with a massive surprise that a whole picture is exposed right after the few first 10 to 20 pages.
The book, in fact, is a magnificent writing job about his personal life and experience, still very young, escaping from Cuba to the USA and climbing all the steps to the top of his career as a successful executive in the communications industry.
It is a very inspiring book that explains victory in America is a possible dream mostly to anyone who proposes to work hard and with high values.
It teaches you how to turn adversity to advantage in business and life.
The book was Published by By Thomas Nelson on 2009 and was kindly sent to us for an uncompromised review through the Thomas Nelson Book Sneeze Program.
Please fell free to leave a comment with your opinion.
[cta id='1972']