Kiera Cass Author Biography
Kiera Cass Author Biography: The is an expert on young adult fiction. Her "Selection" series has earned her a #1 New York Times position.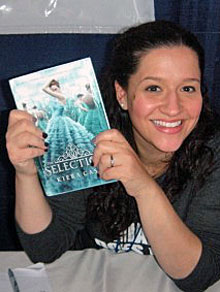 Cass was born and brought up in South Carolina. She attended and graduated from Socastee High School, Myrtle Beach, in 1999. Cass went to Coastal Carolina University before attending Radford University, where she graduated with a degree in History.
Kiera Cass is an American writer of young adult stories. She is mostly known for The Selection saga.
The first book in the saga, The Selection, was distributed in 2012 by HarperTeen. The CW Television Network leased television rights for the series. Besides filming two pilots, executives didn't pick either of them to develop into a full series.
In May 2013, Cass declared that she would be working on a new trilogy that she referred to as 238. This saga,  to be published by HarperCollins, would be about social media.
On August 14, 2014, Kiera Cass decided to expand The Selection Series into more books. The next sequel was The Favorite, published in 2015. The Heir followed in 2015 and then came the release of  The Crown, and finally The Siren, both in 2016.
Kiera Cass lives in Christiansburg, Virginia with her husband, son, and daughter. She is a valued customer at the local cupcake shop.
She is also the author of novellas set in the same environment as the Selection series of books.
In April 2015, Warner acquired the movie rights for The Selection trilogy. The first film's screenwriter is Katie Lovejoy. DiNovi Pictures' Denise DiNovi and Alison Greenspan are in charge of producing the film along with Pouya Shahbazian.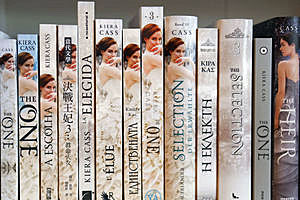 Books:
Novellas
HAPPILY EVER AFTER
THE SELECTION STORIES: THE PRINCE & THE GUARD
THE FAVORITE
THE QUEEN
THE GUARD
Please leave a comment about this Kiera Cass Author Biography.