Max Lucado's You Changed My Life book review
Max Lucado's You Changed My Life is a tribute to the hidden heroes in real life. Those who changed our lives and must know they matter.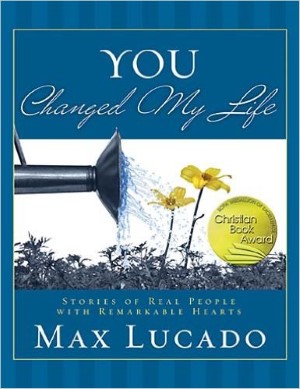 The Book
If someone has deeply changed you, why not tell them how much you care? Check out Lucado's estimate for the invisible heroes in the world.
Very often, true heroes of faith don't stand out in the world, but they have made a lasting difference in someone's life – they're a hero to someone.
This gift-book honors their stories by first presenting a dedication opening with "You changed my life by______" to be completed in detail by the one that is paying their homage to the gift-recipient.
Next, the author describes stories regarding other people that have fulfilled the call of their beliefs and took their leaps of faith that significantly changed lives of people around them.
Max Lucado's You Changed My Life is a gift that honors the individual who receives the book and brings light to how real people with exceptional hearts can change lives.
Author
Lucado is an award-winning writer that has reached millions with his inspiring styles. (Read mini-bio)
---
Max Lucado's You Changed My Life BookReview
Maybe, one of the most precious treasures in life would be having the ability to securely and humbly know how we changed people's lives during our own time in this world.
Max Lucado did it again. In eight chapters of this charming gift book, he presents a total of 57 rather touching stories of love, kindness, commitment, compassion, hope, courage, wisdom, and friendship.
If you are the hard type, this book is for you, because it will soften your heart completely. If you are the soft type, this book is also for you, because it will make you stronger in your faith and purposes in life.
All the stories that are part of this book were published before as part of other books by the author. This is a magnificent selection of the most touching ones in a single unique volume.
The publishers kindly sent me a copy of an uncompromised book review through their Thomas Nelson Book Review Bloggers Program.
Recommended for Adults, Teenagers, and mature Kids.
Please, leave a comment about this Max Lucado's You Changed My Life book review.
cultural relevance

entertainment

readability

Our personal rating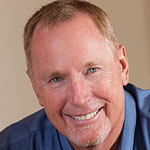 Max Lucado's You Changed My Life: Stories of Real People With Remarkable Hearts
Religion, Inspirational, Gift
Thomas Nelson
August 27th 2010
ebook, hardcover, audio
192
seems to be a good gift to people with some life experience.