fantasy books, reviews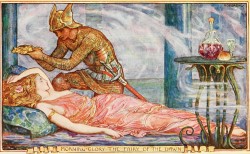 This page is a list of our latest Fantasy Book Reviews; Suggestions of what we read and motivates us into writing a book article. Read on!
A subgenre of Speculative Fiction, Fantasy is a genre that uses supernatural or other magical components as the primary structure element, motif, or environment.
Many writings in the genre have the plots in imaginary realms where magic and mystic creatures are common.
Fantasy is usually distinguished from the styles of sci-fi and horror by the anticipation that it drives away from scientific and macabre themes, each, although there is a lot of overlapping within the three.
Outlander by Diana Gabaldon book review article: First of a series about love, loyalty, and adventure of a nurse that travels back in time.
In common culture, Fantasy is mainly of the medievalist frame. In its widest sense, nevertheless, the fantasy genre includes productions by many artists, writers, filmmakers, and composers inspired by ancient legends and myths transposed to many contemporary and popular works.
A number of disciplines study Fantasy, including language studies like English, cultural subjects, history, comparative literature and, ancient and medieval studies.
Research in this field ranges widely of the structuralist ideas of Tzvetan Todorov, which highlights the fantastic as a liminal scope, to operate on the political, historical and literary connections between medievalism and popular culture.
Fantasy is also used as an exaggeration mode in which everyday conflicts are more deeply exposed and discussed.
You can check a full list of our Fantasy Book Reviews by clicking here.
Fantasy is generally targeted to children, teenagers, and imaginative adults.